Seminar
MGMT seminar by Ilka Gleibs, London School of Economics
When followers are prototypical, too: Effects of leader- and follower- prototypicality on affect- and cognition-based trust and work engagement
Info about event
Time
Tuesday 6 April 2021,
at 13:00 - 14:00
Contact
Department of Management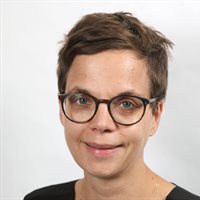 On 6 April at 13:00, Ilka Gleibs, London School of Economics, Department of Psychological and Behavioural Science, will give a seminar entitled
When followers are prototypical, too: Effects of leader- and follower- prototypicality on affect- and cognition-based trust and work engagement



Abstract
The leaders' embodiment of the organization prototype is a core tenet in the social identity theory of leadership. Less is known regarding the role of followers' prototypicality. The current work tested a model in which the leader's prototypicality is positively related to followers' experience of work engagement through affect-based trust, with these relationships moderated by followers' prototypicality. We collected survey data from 103 employees in a financial institution (Study 1) and longitudinal data from 240 participants from a variety of professional backgrounds via an online panel (Study 2). In both studies we found positive effects of prototypical leaders on followers' trust and work engagement. We also found an interaction of leader- and follower prototypicality on trust, which showed that leader prototypicality was positively related to trust when organization-prototypicality was low. These results highlight the importance of considering followers' self-concept in leadership research. Theoretical and managerial implications are discussed.
Keywords: leader, follower, organizational prototypicality, cognition-based trust, affect-based trust, work engagement, social identity.