Education news
Students
All students must be entrepreneurs
A new summer course in entrepreneurship at Aarhus University teaches students to work together across disciplines. The course teachers think that society needs self-aware graduates who are able to think creatively and across academic boundaries.
Aarhus University is constantly turning out highly talented and competent graduates, whether they are economists, psychologists, physicists or theologians. A new summer course at Aarhus University will now supplement in-depth know-how with what is often unexploited potential among students: the ability to work entrepreneurially and produce creative solutions together with other disciplines.
The summer course "Combining academic curiosity with value creation: A process course on entrepreneurship and innovation" takes the selected students through an intensive, 12-day entrepreneur programme. According to the teachers, there is a strong need for such a course:
- All parts of society need entrepreneurs for us to produce more for less in the future. The same skills are required by small entrepreneurs, employees in major companies and for social innovation within the welfare services, says Associate Professor Per Blenker.
He adds that the course also comprises another equally important element:
- For us, the development of the individual is also valuable, and as entrepreneurs you become more autonomous as you learn to assume control of your own unique situation. This is why we permit ourselves to call it an 'empowering' entrepreneurial subject.
Self-aware entrepreneurs
According to Per Blenker, the key to working entrepreneurially and generating creative solutions primarily lies in knowing your own academic strengths and weaknesses:
- When participants learn about their own academic opportunities and limitations, they become more aware of their own potential for solving problems in a new way, he says.
Another major benefit is the interplay between the participants' different backgrounds which they will use on the course:
- People with different academic backgrounds spot very different problems. It is therefore important to be able to interact with students from other disciplinary backgrounds because they have an eye for different kinds of issues which nevertheless are often relevant for your own problem.
Part of international research project
A DKK 20 million grant for the international research project PACE – Promoting a Culture of Entrepreneurship – has made the summer course possible. The project is headed by Professor Helle Neergaard, and explores the possibilities for improving the teaching of entrepreneurship for students around the world.
The summer course, which is part of PACE, will be held annually until 2016 in Denmark, Finland, France and the USA with the goal of identifying national differences in the results from the course.
The researchers have high hopes for the project; it has already resulted in several research articles with many more in the pipeline as soon as the results of the first summer course can be studied.
Facts
The application deadline for the summer course is Monday 15 April, 2013.
Get detailed information about and an application form for the summer course 'Combining academic curiosity with value creation: A process course on entrepreneurship and innovation', which gives participating students 5 ECTS points.
The international research project PACE (Promoting A Culture of Entrepreneurship) is behind the summer course.
Contact: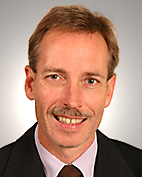 Per Blenker, Associate professor
Aarhus University, School of Business and Social Sciences
Department of Business Administration
T: +45 8716 5526