Awards
Best journal paper award for Per Svejvig
Per Svejvig has won IGI Global's Sixth Annual Excellence in Research Journal Award, celebrating the best articles from the 2013 volume year.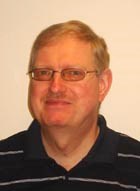 The journal paper 'Using Institutional Theory in Enterprise Systems Research: Developing a Conceptual Model from a literature Review' published in the International Journal of Enterprise Information Systems (IJEIS), has been selected as an outstanding article for 2013 based on the following criteria: Contribution to the field, originality of the research, practicality of research/results, quality of writing, rigour of the research, and substantive research and methodology.
The paper examines the use of institutional theory as a conceptually rich lens to study social issues of enterprise systems (ES) research. More precisely, the purpose is to categorise current ES research using institutional theory to develop a conceptual model that advances ES research.