Awards
Best PhD Student Paper Award for Oana Vuculescu
Oana Vuculescu from the Department of Management has received an award at the Strategic Management Society Conference in Berlin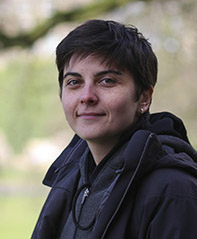 Oana Vuculescu has received an award for the Best PhD Student Paper in the Behavioral Strategy interest group at the Strategic Management Society Conference in Berlin which took place 17-20 September. The paper 'Micro-Foundations of Problem Solving: What determines how individuals search' is part of her PhD thesis and co-authored with Carsten Bergenholtz.
The SMS conference is the biggest conference within the field of Strategy. The Behavioral Strategy interest group promotes research that applies cognitive and social psychology to strategic management theory and practice, and is represented by Gautam Ahuja and Phanish Puranam, among others.
See https://strategicmanagement.net/ig/behavioral_strategy.php for further information.