Awards
Carsten Bergenholtz wins the Lecturer of the Year Award from Studenterlauget
Associate Professor Carsten Bergenholtz from Department of Management has won 'Den gyldne fugl' Lecturer of the Year Award 2015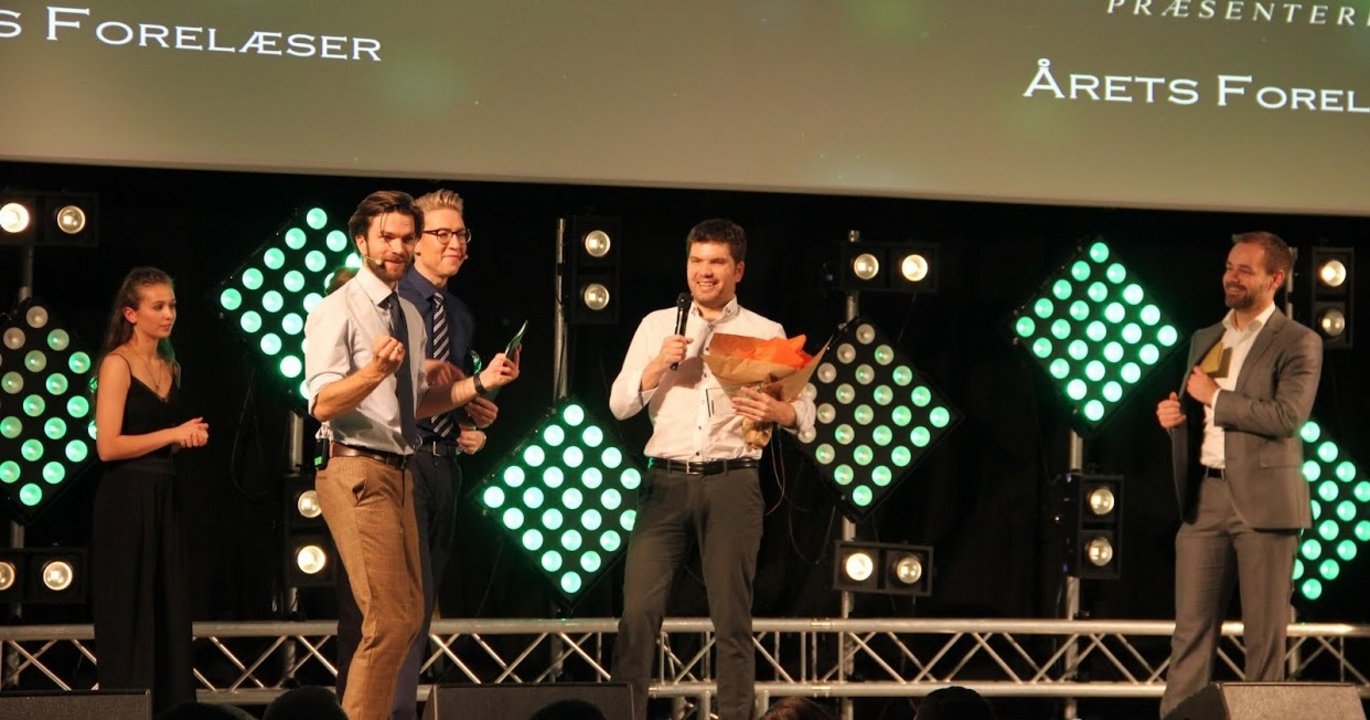 Saturday 14 November Studenterlauget held their annual BSS award show, Den Gyldne Fugl (The Golden Bird). During the past months students at BSS have voted among the three nominated lecturers: Antoinette Mary Fage-Butler, Line Berggreen and Carsten Bergenholtz. Mayor Jacob Bundsgaard announced the winner and presented the award to a very proud and grateful winner.
The students who nominated Carsten Bergenholtz argued that: "Carsten always innovates his lectures and makes things interesting" and "A more dedicated and excellent lecturer is difficult to find at Aarhus BSS".
After Steen Andersen's win in 2013, this is the second time in three years that an employee at Department of Management wins this prestigious award.
Congratulations to Carsten!