Research news
Impressive new Encyclopedia of Strategic Communication is out
New International Encyclopedia of Strategic Communication has just come out. This 3 volume encyclopedia published by Wiley-Blackwell has been edited by Robert L. Heath and Winni Johansen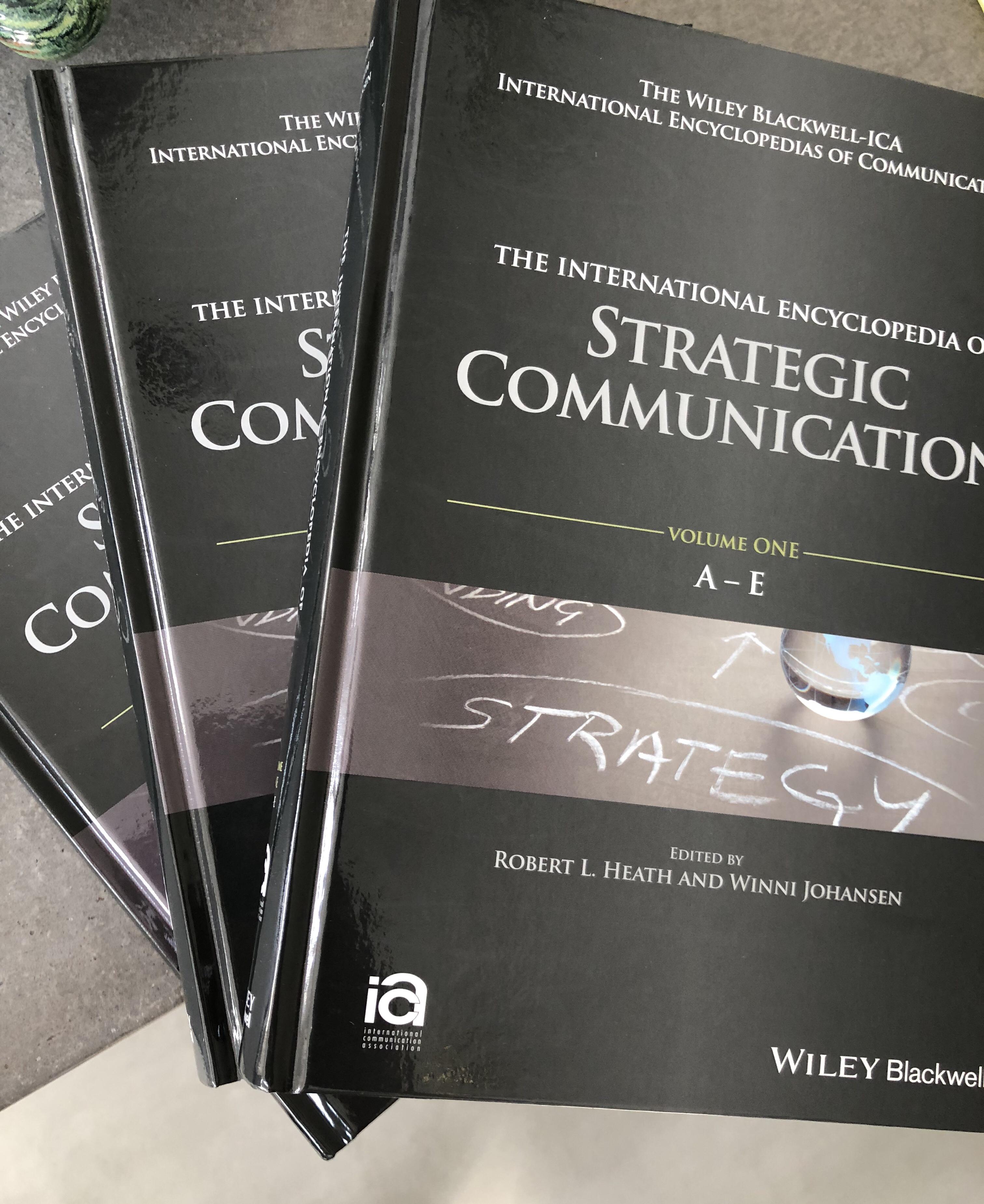 A new International Encyclopedia of Strategic Communication has just come out. This 3 volume encyclopedia published by Wiley-Blackwell has been edited by Professor Emeritus Robert L. Heath, University of Houston, and Professor Winni Johansen from Department of Management at Aarhus BSS.
Jesper Falkheimer, Lund University, Kirk Hallahan, University of Wisconsin-Madison, Juliana Raupp, Freie Universität Berlin, and Benita Stein, CPUT, South Africa have served as associate editors.
In recent years the field of strategic communication has developed into a more integrative and holistic approach. Numerous articles, textbooks, and handbooks have attempted to define the concept of strategic communication, but the new encyclopedia is the first major comprehensive work of its kind to capture the full scope of contemporary theory and practice in strategic communication. A strong, international team of authors share their insights and expertise within the four major areas of strategy, organisation, management and sociocultural impact.
The work includes 192 substantial articles (1868 pages) written by renowned scholars from all over the world, and covers topics such as: activism, brand management, change communication, communication literacy, communication theory, community relations, counternarratives, CSR, health communication, issues management, leadership communication, public relations, public sector communication, resource dependency theory, metaphors in communication, neo-institutional theory, organisational politics, risk and reputation management, social media, social networks, society as symbolic action, stakeholder management, strategic management, strategy and strategising, etc.
The International Encyclopedia of Strategic Communication has a lot to offer, also to scholars who do not consider themselves communication scholars. If you want to have a look inside it – contact professor Winni Johansen, wj@mgmt.au.dk.
See more at: https://www.wiley.com/en-as/Encyclopedia