People
New professors at Department of Management
Anders Villadsen, Jakob Lauring and Dorthe Døjbak Håkonsson appointed professors from 1 July.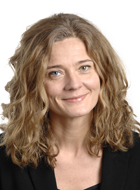 Full professorships in Management in the fields of Organisation and International Management were advertised last year. We are happy to announce that Anders Villadsen and Jakob Lauring have been appointed full professors as of 1 July 2016.
Congratulations to Anders and Jakob!
Furthermore Dorthe Døjbak Håkonsson from the Department of Business Development and Technology in Herning was appointed professor from 1 July 2016 with a 50% affiliation to MGMT.
Welcome to Dorthe!