Research news
New project creates entrepreneurial talents for the Danish business community
Researchers will provide students with certain skills in entrepreneurship which the business community will both fear and love. DKK 14 million from the Danish Council for Strategic Research will frame the new project, which is based at Business and Social Sciences.
A group of researchers from Business and Social Sciences has received DKK 14 million to establish courses in entrepreneurship, which will strike a responsive chord in the Danish business community.
According to Helle Neergaard, Project Manager and Professor, the aim of the project is to create entrepreneurial students who dare to think differently and test their limits – and not least to change the outdated ways of doing things. According to Associate Professor Per Blenker, this is a skill that the business community will both love and fear:

- We will produce graduates who are able to translate their knowledge in other ways than just by taking orders from above. When necessary, they will have a destructive effect on inappropriate ways of thinking. But overall, they will have a strong reputation for having an innovative drive and world-class entrepreneurial skills, says Per Blenker, Associate Professor and part of the project's management team.
Students forced to push limits
The Programme Commission on Education and Creativity under the Danish Council for Strategic Research has awarded the grant, which will result in a new method of teaching. The new teaching method is to make students more aware of their personal skills:
- We will repeatedly force them to push their limits of what is comfortable and natural. By constantly testing their boundaries, they will realise that they are capable of accomplishing much more than they are currently aware of, says Professor Helle Neergaard, who knows perfectly well that this form of teaching may seem uncomfortable and provocative to some students at first.
- This is one of the side effects when trying to encourage those who have an actual talent. Denmark needs more entrepreneurial students, whether they want to be employed or self-employed, says Professor Helle Neergaard.
Teaching across borders
As part of the project, the researchers will test the new teaching method on different cultures. Therefore, a partnership with several foreign universities has been initiated. The teaching will be tested on American students, for instance, and the researchers will probably bring back some interesting results:
- In the USA, it is more natural to think in an entrepreneurial manner – even for students. In Denmark, the employee mentality prevails, but we will seek to change this, says Helle Neergaard.
In addition to the USA, the method of teaching will also be tested in Finland and France.
Behind the project
The project is known as PACE, Promoting A Culture of Entrepreneurship: Unleashing enterprising creativity through novel pedagogy.
PACE will be initiated on 1 January and stretches over five years.
The first year will be spent on developing the entire theoretical basis, after which it will be tested in Denmark, Finland, France and the USA.
Of the DKK 14 million granted by the Programme Commission on Education and Creativity under the Danish Council for Strategic Research, around DKK 11 million will go to the group responsible for entrepreneurial research at Business and Social Sciences. The remaining sum will be divided among several players who also form part of the project, including Aalborg University, Copenhagen Business School, University of Southern Denmark, Aalto University in Finland, EMLYON Business School in France and Clemson University in the USA.
Further information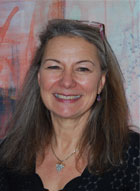 Helle Neergaard, Professor
Department of Business Administration
Tel.: +45 8716 5097
Mobile: +45 2267 8400
E-mail: hen@asb.dk
Web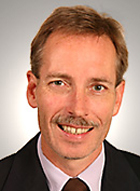 Per Blenker, Associate Professor
Department of Business Administration
Tel.: +45 8716 5526
E-mail: pblenker@econ.au.dk
Web