Advanced ArcGIS course for NGOs and researchers in Maasai Mara
The course will take place 20-24 May 2019 at Karen Blixen Camp, Mara North Conservancy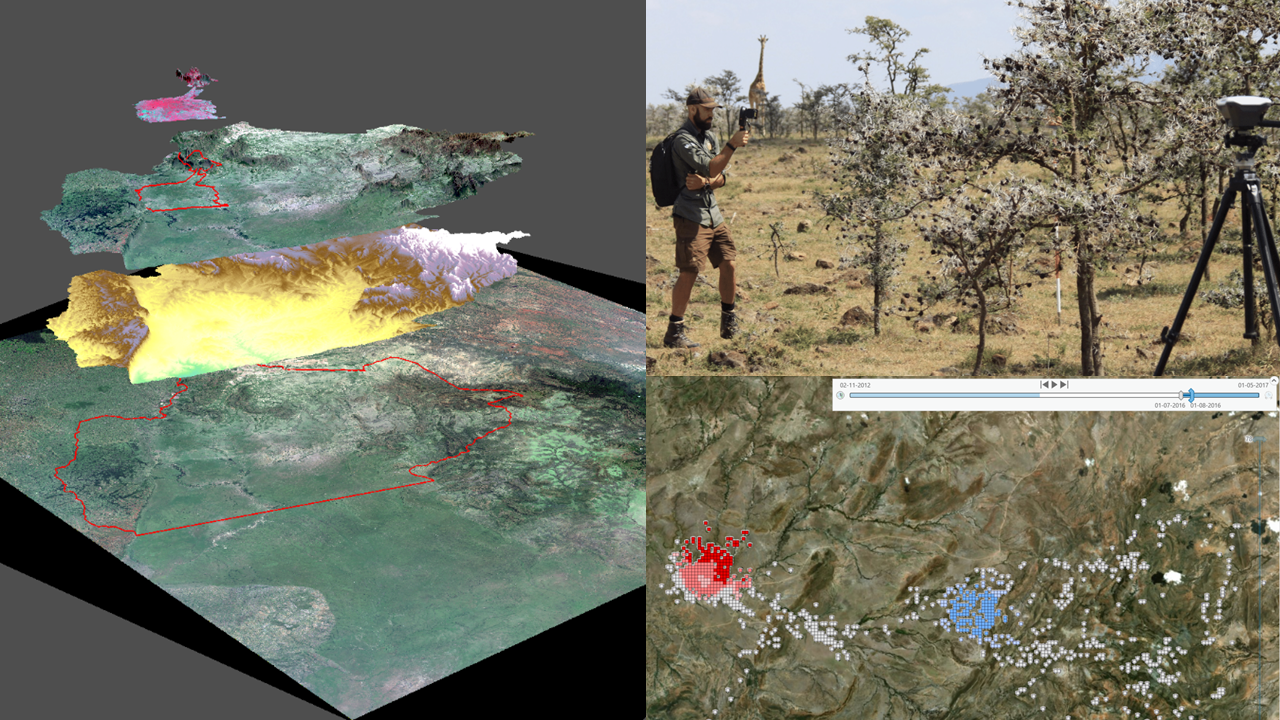 Researchers from Aarhus University and Kenya Wildlife Trust offer an advanced ArcGIS course for NGOs and researchers in Maasai Mara, 20 – 24 May 2019 at Karen Blixen Camp, Mara North.
TOPICS
The course requires basic training in GIS including both vector and raster data.
The emphasis will be on strengthening skills in vector analysis, acquisition and integration of satellite imagery, basic terrain modelling, analysis of gps collar data.
We will provide data and cases to run the course, but you are welcome to bring your own data.
We will give theoretical introduction to each subject and elaborate this with practicals. The course will be shaped according to interest of the participants.
PARTICIPATION
Apply for registration no later than April 15th. Send an email to peder.bocher@bios.au.dk including the following information:
Full name (Surname, Given Name)
Your affiliation
Contact information
Reason for wanting to attend
Topics you would be interested in
The course will run everyday 09:00 –18:00, Monday 20 May–Friday 24 may
Up to fifteen participants
We encourage female participation
FACULTY
Dr. Peder Klith Bøcher, Aarhus University, Denmark
Dr. Irene Amoke, Kenya Wildlife Trust, Kenya
Dr. Wangli, Aarhus University, Denmark
PRICES
The prices are very low (5 days course, including meals, no per-diem payed):
Without accomodation: 75 $
Accomodation in "Village tent": 125 $
Accomodation in luxury tent: 400 $
PARTNERS
The course is offered by partners of Maasai Mara Science and Development Initiative:
BIOCHANGE, Center for Biodiversity Dynamics in a Changing World, Department of Bioscience, Aarhus University, Denmark
Kenya Wildlife Trust, Kenya
Karen Blixen Camp Trust, Kenya