MMSDI Management group meets at Aarhus University
Tuesday 27 August, 2019 the board and secretariat of the Maasai Mara Science and Development Initiative met at Aarhus University, celebrating the 5 year anniversary of our Initiative and the more than 20 research and development projects that have been initiated.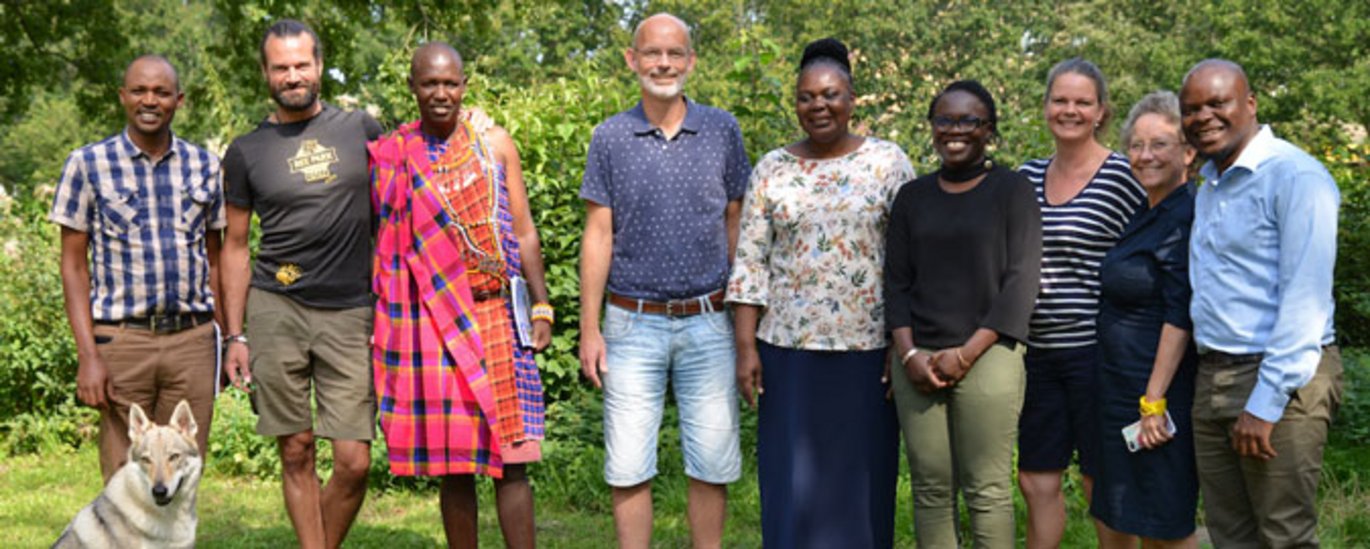 We welcomed our new board member Dr. Irene Amoke, CEO of Kenya Wildlife Trust.
We discussed the needs for new research identified at the Symposium and made a plan for the way forward.
So great finally to meet again. We are looking forward to the next 5 years of cooperation.
Read more about our research and development community here https://maasaimarascience.org/maasaimarascience/research-and-development-community/
At the photo:
Saningo Dominic Kuluo, Karen Blixen Camp (member of MMSDI Secretariat)
Jesper Stagegaard, Karen Blixen Camp Trust/Ree Park (member of MMSDI Board)
David Noosaron, Mararianta Community (member of MMSDI board)
Jens-Christian Svenning, BIOCHANGE, Aarhus University (chairman of the board of MMSDI)
Alice Odingo, University of Nairobi (member of MMSDI secretariat)
Irene Amoke, Kenya Wildlife Trust (member of MMSDI board)
Anne Black Overgaard, BIOCHANGE, Aarhus University
Pernille Kallehave, Department of Management, Aarhus University (head of MMSDI secretariat)
Benedict Walubengo, headmaster, Karen Blixen Camp Trust Educational Initiative