Scientific Board ensures research quality, relevance and open access
All research projects must contribute to the goal of conserving the Maasai Mara ecosystem, work with local stakeholders and share knowledge as open access publications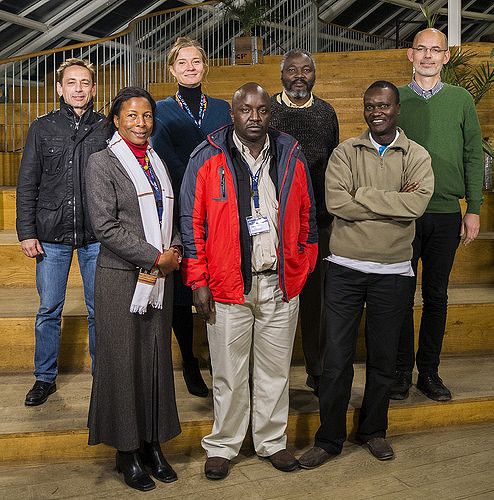 Over the years extensive scientific research has been conducted in the Maasai Mara by independent international and domestic research teams focusing on developing academic publications. Today research activities in the Mara are not coordinated and the new knowledge obtained rarely used by local decision makers and conservancies.
The challenge of using evidence based approaches to develop conservation interventions and management strategies is recognized around the globe as a key weakness in conservation development
(Sutherland et al. 2004, Brainbride 2014)
The Scientific Board is therefore an important part of the governance of the Maasai Mara Science and Development Initiative (MMSDI). The role of the Scientific Board (SB) is to approve all MMSDI project proposals ensuring that they are aligned to the overall MMSDI goal. The Scientific Board is responsible for monitoring all project proposals to avoid duplication or overlap of research. The Scientific Board is responsible for connecting such similar/related projects and the associated partners to encourage collaboration, i.e., to encourage project leaders to contact potential collaborators identified by the Scientific Board.
Approval criteria:
Projects should be aligned to the overall MMSDI goal and selected sub-goals
Projects should include non-academic stakeholders where relevant
Projects should commit to provide access to the results at the end of the project – the Maasai Mara Information Facility should ideally be used for this purpose (once it has been developed and implemented)
Projects commit to provide a ½-1 page broadly intelligible presentation of the findings to be posted on the MMSDI web-page/MMIF at the end of the project
Projects should commit to provide access to the publications resulting from the project:

Publications resulting from the projects should be published with open access (e.g., Green Open Access) if the target journal provide this option. Authors should provide a link to where each publication is openly accessible.
If no open access is available, the project leader sends each of the four partnering MMSDI institutions a copy of the publication.As it is our GOAL to "contribute to preserving the Maasai Mara ecosystem, its rich wildlife and culture through interdisciplinary research and development initiatives" it is also important that each project describes the development initiatives linked to the research project. Clear aims of the project and a description of how the "contribution to preserving" will be measured and monitored will also be required.
The first five research projects have now been approved by the Scientific Board. See them here