New education programmes for SME boards
Several studies show that boards in SMEs (Small and Medium-sized Enterprises) demand knowledge and competencies in strategic work related to digitalisation and green transition. They particularly feel challenged in identifying concrete actions that will create the most value for the company in the short, medium, and long term. Therefore, the Centre for SME has recently launched two new board education programmes with green transition and digitalisation in SMEs as focal points.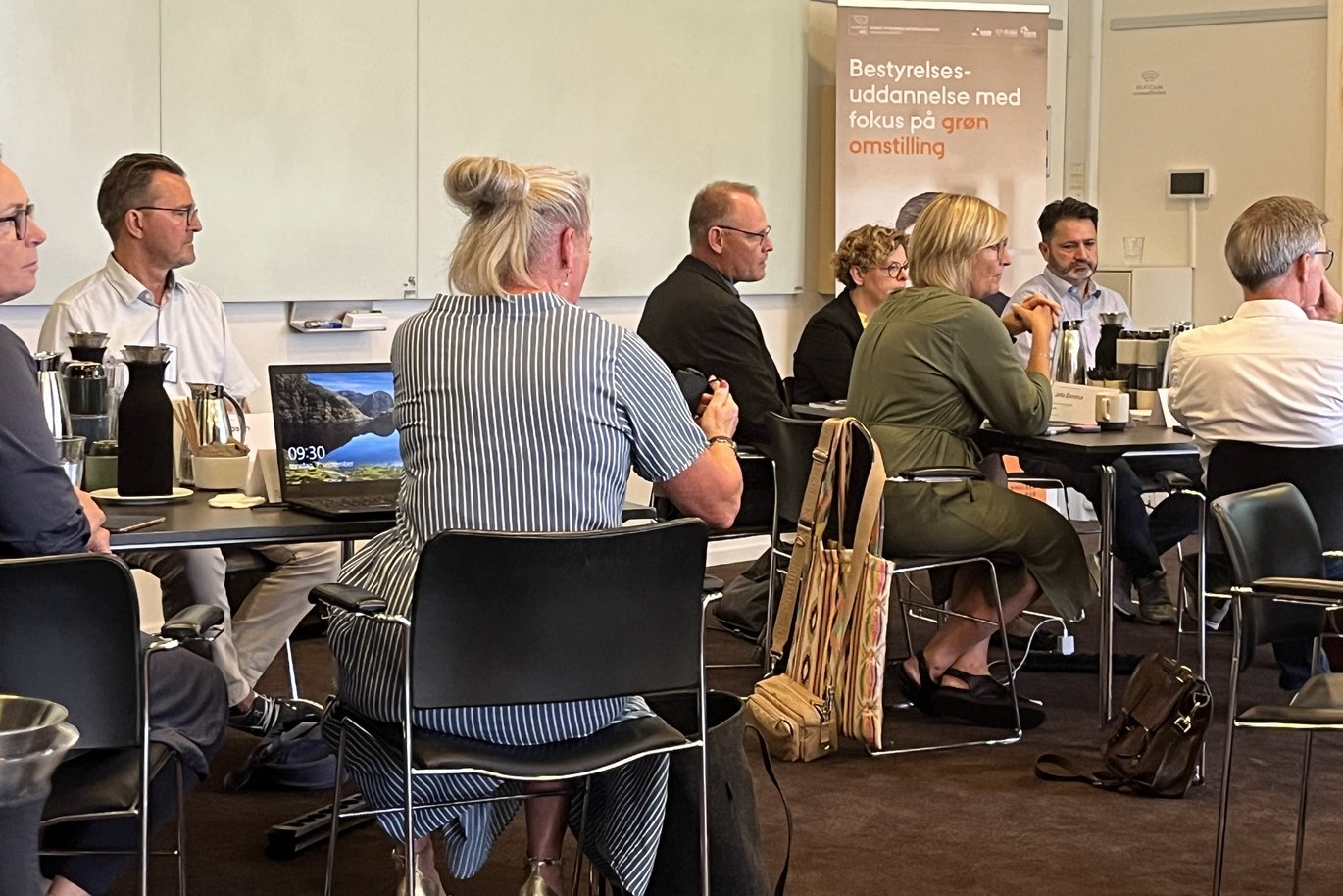 Green transition
The board education programme with a focus on green transition in SMEs kicked off with its first course on 7 September. Participants are equipped with the latest research-based knowledge to strategically future-proof their companies through sustainable business development.
The programme is structured to provide participants with solid knowledge about the challenges, requirements, and opportunities presented by the green agenda, such as green value chains, circularity, and biodiversity. Moreover, participants are given the opportunity to apply new tools and models within their own companies, specifically developed for this purpose. Based on this foundation, the education programme prepares them to strategically and purposefully prioritise and support green transition in the company they serve on the board of.
Read more about the Green transition programme
Digital transformation
In November, we will launch the Board Education in Digital Transformation. The programme is offered in strong collaboration with DTU Entrepreneurship and is based on a large research project financed by Industriens Fond, "Digital Katalysator," which focuses on strengthening the work of SME boards in the field of digitalisation.
The programme equips board members to work strategically and purposefully with digital transformation in SMEs, providing participants with solid knowledge about the challenges, requirements, and opportunities presented by the digital agenda for SMEs. They also gain deep insights into where and how different digital technologies can enhance the company's competitiveness, including technologies such as Open AI (Chat GPT). Finally, they gain access to entirely new practical tools that can be used directly in board work related to digital transformation and digital business development.
Read more about the Digital transformation programme
Both programmes span four days and are rooted in the research conducted at the Centre for SME, including the Digital Katalysator and Gentænk NU! projects. The fundamental focus of these research projects is on what promotes and hinders development in SMEs now and in the years to come.
In all our projects, we collaborate closely with SMEs themselves, their boards, and external partners from the business world to identify the company's internal and external drivers of development. We also focus on how to best support the innovation and business development that the company desires.
Knowledge that works
At the centre, we have a goal of creating 'knowledge that works,' and therefore, the tools we develop are tested and validated by SMEs through various projects and activities before the results are made public. All knowledge and tools we develop in our projects are continuously made available to the entire market through our website and activities aimed at SMEs, their boards and their advisors. This knowledge is, of course, also accessible to our colleagues at Department of Management. So if you have an interest in any of these research projects and topics, please feel free to reach out. We enjoy collaborating!